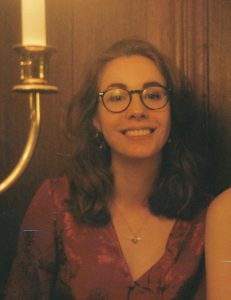 Hi! I'm Ellen (she/her) and I'm in my third year studying Classics at Corpus. My role as mental health rep is primarily to ensure that all members of the JCR have access to mental health support and info, both in Corpus and the wider university/city. Oxford provides lots of mental health resources for students, ranging from the peer support team who offer a non-judgemental space to talk, to the university counselling service which provides more formal support. Beyond the university, there are resources like the NHS's Talking Space programme, which can be accessed through the college GPs, and charities like Oxfordshire Mind.
I aim to work with the rest of the Equal Opps team, peer supporters and welfare officers to ensure that anyone in college struggling with their mental health has access to a comprehensive, inclusive support network. A high-pressure, fast-paced environment like Oxford can be a difficult place to deal with any kind of mental health struggles or illness, and so I'd like to work to keep breaking down the stigma still sometimes associated with asking for help.
If you need to talk to someone, have any questions about mental health support in Oxford/Corpus, or have suggestions as to how the welfare system could do better, please do get in touch – I'm always happy to lend an ear! You can reach me via email (ellen.sleath@ccc.ox.ac.uk), Facebook or in person around college.