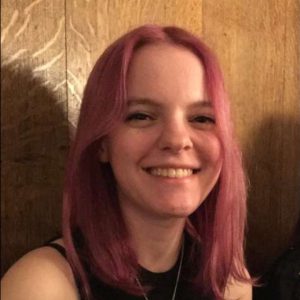 Hey! I'm Emily (she/her), and I'm a second year historian. My role as mental health rep is primarily to ensure that all members of the JCR have access to mental health support and information, both in college and in the wider university and city.
Fortunately, Oxford has a wide range of places for students to access mental health resources, from the peer support team offering a non-judgemental space to talk, to the university counselling service offering more formal support. As well as promoting university resources, I'd also like to highlight and help students get in touch with mental health services available outside of the 'Oxford bubble', such as the NHS Talking Space, most of which can be accessed via the college GPs.
Corpus has a broad welfare system, and I would like to work with the rest of the Equal Opportunities team, peer supporters and welfare officers to ensure that anyone in college struggling with mental illness has access to a comprehensive, inclusive support network.
A high-pressure environment like Oxford can be a difficult place to deal with any kind of mental illness, and I'd like to work to keep breaking down the stigma still sometimes associated with asking for help. Mental health problems impact a significant number of the student population, and I strongly believe in the importance of accessible, non-judgemental and approachable support, and intend to act as an advocate for such a system in Corpus.
If you need to talk to someone, have any questions about mental health support in Oxford or Corpus, or any suggestions as to how the welfare system could do better, please don't hesitate to get in touch – I am peer support and first response trained and am always happy to listen. You can reach me via email (emily.foster@ccc.ox.ac.uk), Facebook or in person around college.