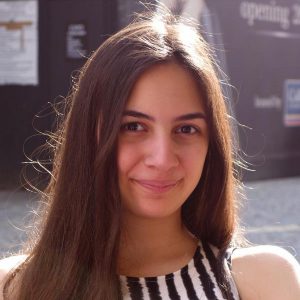 Hello! I'm Ana, a first year medic from Romania and Corpus's International Rep! I'm here to help you
settle into life at Corpus and make you all feel at home here.
Feel free to contact me about anything regarding life in the UK/at Oxford, whether it is getting a UK
phone number or bank account, finding your way around or dealing with homesickness. I'm more than
happy to answer your questions or just chat anytime you need.
Corpus is known for its diverse and welcoming community and I'm really excited for us to share this
multi-cultural spirit. Don't hesitate to get in touch via email or Facebook if you have any questions or
suggestions.