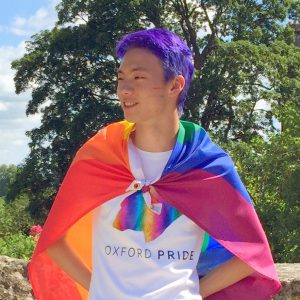 Hi! I'm Will (they/he), a second year physicist and the President of the Equal Opportunities Committee. I'm responsible for promoting diversity and equality at Corpus, including issues regarding race, gender, sexuality, class, faith, disability, mental health and other welfare. I'm also responsible for organising Unity Week in Trinity, which will be filled with events including discussions, workshops and entertainment focussed on liberation politics.
With the help of my fabulous Equal Opps Committee, we hope to make Corpus a friendly and inclusive environment, which celebrates diversity and provides support to those who feel marginalised.
If you need to talk to someone, or have questions or suggestions about welfare or equality at Corpus, feel free to contact me — I am peer support trained and always happy to listen! You can reach me by email, drop me a message on Facebook or just grab me in person around college.