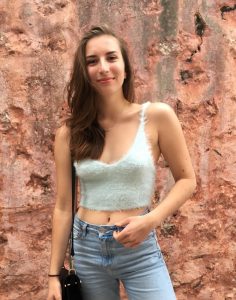 Hi! I'm Celia (she/her).
I'm in my second year here at Corpus, studying Biomedical Science.
My role as Disabilities Representative consists of making sure everyone in college is up to date about anything disabilities related (such as upcoming events) as well as being a point of contact for any assistance or advice you may need. I'm also here to listen to you and promote welfare within the college.
Feel free to contact me (via email or Facebook) if you have any queries, need guidance or even if you just want to chat about any concerns you may have relating to disabilities.