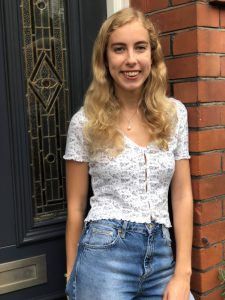 Hi I'm Emma (she/her) and a second year classicist!
My job as Disabilities Rep is to provide information and guidance about disabilities, and for people with disabilities, within college. This involves keeping you informed about disability related news and events within college and the wider university, as well as increasing disability awareness around college!
In my role, I also provide welfare and support so if you need any advice, or just want to chat then please don't hesitate to contact me! You can email me (emma.donohue@ccc.ox.ac.uk), message me, pidge me or find me around college!