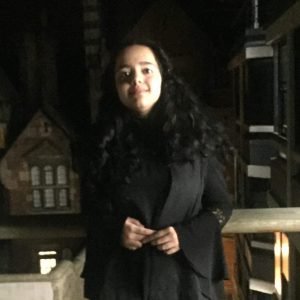 Hey there! I'm Sahima (she/her) and I'm the BME representative for Corpus JCR. BME (or sometimes known as BAME) stands for Black and Minority Ethnic, a term that covers people from ethnic as well as religious minorities.
As BME rep, I hope to provide lots of support and welfare, if you have any questions, grievances or just need to rant to someone, I'm always available. Feel free to contact me via email (sahima.sajid@ccc.ox.ac.uk) or on Facebook (under Sahima Sajid). I intend to organise events and socials during term time, during which BME students can freely express themselves, raising any issues/ experiences they have had being a BME student at Oxford, plus just meeting more BME students and having fun! Being a minority can be challenging, so I would like to use my position as BME rep to voice concerns on your behalf, and thus make your adaptation to life as a BME student at Oxford easier.
Lastly, the term BME is used as an umbrella term, therefore I hope to raise greater awareness of the different groups and societies both at Corpus and university wide which provide welfare and support to all those who fall under the BME umbrella.
If you have any suggestions or would like to get in touch to discuss something, then please do. I'm more than happy to listen and talk to everyone!