Corpus Sports Ground
Following the closure of Corpus' sports ground in 2010, Corpus now share a ground with University College. The sports ground plays host to football and rugby fixtures during Michaelmas and Hilary, and cricket and tennis matches in Trinity Term. The ground is managed by Robbie the groundsman who is contactable on robbie.eason@univ.ox.ac.uk.
Corpus Gym Facilities
On-site
Corpus has a small gym on Kybald Street. You can get a key from the porters. You must undergo an induction at the Iffley Road gym (see below) before you will be allowed to use the Corpus gym. The gym equipment includes erg machines, treadmills, table tennis table and exercise bikes.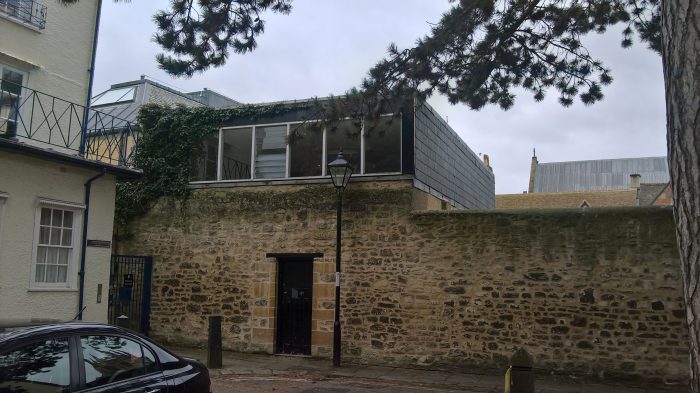 Off-site
Members of the college are given free access to the Pulse Gym at the Iffley Road Sports Complex (next to the Lidell Complex). Corpuscles that wish to make use of the gym need to undergo an induction by speaking to the reception and presenting their Bod Card.
On site facilities
A pool table and darts board are available 24/7 in the Beer Cellar.
Croquet can be played in the college garden during Trinity Term only. The croquet set is located under the archway of Fellows Building, with the key obtainable from the porters lodge.