Music Society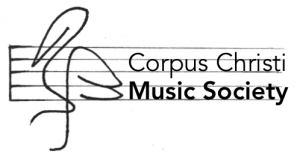 Corpus has a thriving music scene, and the aim of the Music Society is to provide a platform for musicians of all genres and levels to ability to showcase their talents and publicise their work. We would like to host a variety of socials and performances this year, including an Open Mic night, a Jazz Night, Christmas Concert and much more. Please contact the Music Society President, Matthew (matthew.murphy@ccc.ox.ac.uk), or Owen (owen.tuck@ccc.ox.ac.uk) if you are a musician or simply enjoy music, so we can add you to our mailing list and Facebook group. You don't have to be interested in performing to get involved with the Music Society – there are many other ways to help out. Find us on Facebook for regular updates.
Music facilities
Students can use any of the pianos in college:
the grand piano in the MBI Al Jaber Auditorium
the piano and harpsichord (and organ) in the Chapel (be aware that this is right next to the library)
the piano in the Morelli Room (temporarily unavailable during the kitchen refurbishment).
Some of the rooms on Staircase 8 also have harpsichords.
There are also opportunities for ah hoc student music groups to rehearse and perform in college, including in the MBI Al Jaber Auditorium where there is a piano and drum kit.