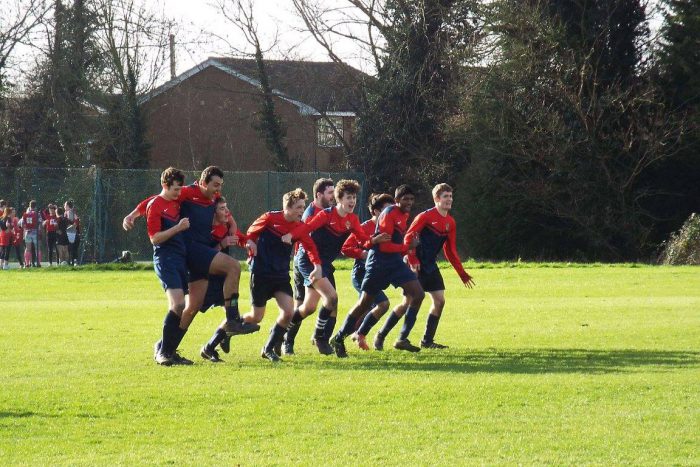 1st XI
The joint 1st XI captains are Filippo Bigi and Richard Kirkham.
2nd XI
The fighting sportspeople of Corpus battle year on year in glorious footballing conquest for the precious division title. Luckily, for the less valiant, less talented, and significantly more lazy amongst the Corpuscles, seconds football stands as a bastion of incompetence in the competitive sporting storm. Come one, come all, and add your skills (or lack thereof) to the worst (read: most spirited) team in college football. See you at the game, and more importantly, at the social afterwards.
The joint 2nd XI captains are Wolff Lambert and Augy Allain-Labon.